Class Descriptions

---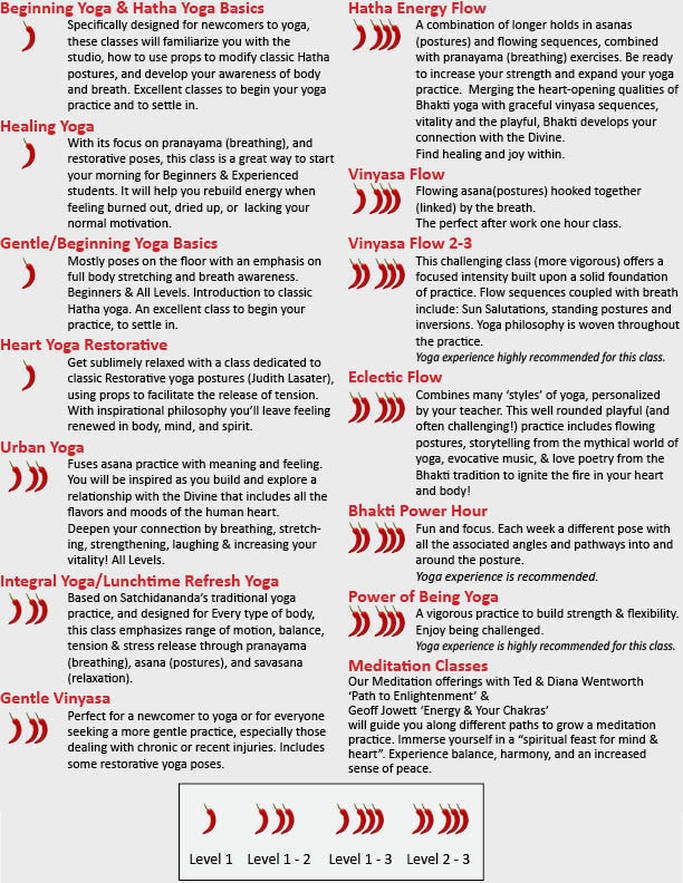 ---
The Urban Yoga Center staff is very professional.
They have multiple years of experience in sharing their love of yoga with you.
Each instructor has your best in mind. Please advise them of any injuries and challenges you may have.
Staff is certified, experienced and happy to modify for all situations. Meditation Relaxation finishes all the classes.

Urban Yoga Center is based in Bhakti Yoga, which is the path of personal relationship with Spirit, with God, with Goddess,
a relationship that includes all the flavors and moods of the human heart.
In the journey of Bhakti, our emotions become the fuel to reconnect us with the Divine and to find healing and wholeness within us.
Through singing Kirtan, practicing yoga and pranayama, we explore, express and share the deepest caverns of our souls.


---